Software Manual
Everything you need to know about Contribute Cloud….
25.
Downloading your Workbook to PDF
#
Downloading you completed workbook to PDF is quick and simple. Click on the Download icon and after a few seconds, your workbook will download in its entirety to PDF on your local machine. Please note, that due to restrictions placed by Apple on iPad and iPhone, it is not possible to save your workbooks directly to these devices.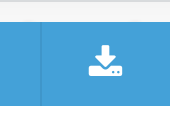 Was this helpful?
Yes
No
Suggest edit