Create Modern Lessons
Modern lessons are no longer confined to a proprietary format. Import multiple file types into Contribute Cloud. Images, Videos, PDFs, Spread Sheets, Documents, all make up a 21st century lesson. Let Contribute Cloud deliver yours.
Collaborate
Collaborate and work in real-time with your students on a shared workbook. As the teacher, you have full control of who can collaborate on the document with you. Looking for a way to make your lessons more interactive – this is it!
Cast
Your students are able to cast their screens (not just their browsers) up to the LED. This opens up a whole new realm of whole class teaching and group collaboration sessions. Never before has casting been so easy in a classroom environment.
Whatch Our Demo Video
Let us explain exactly what Contribute Cloud can do

We've lots of video Tutorials available on our Vimeo and YouTube Channels, check out the link on the menu to view them.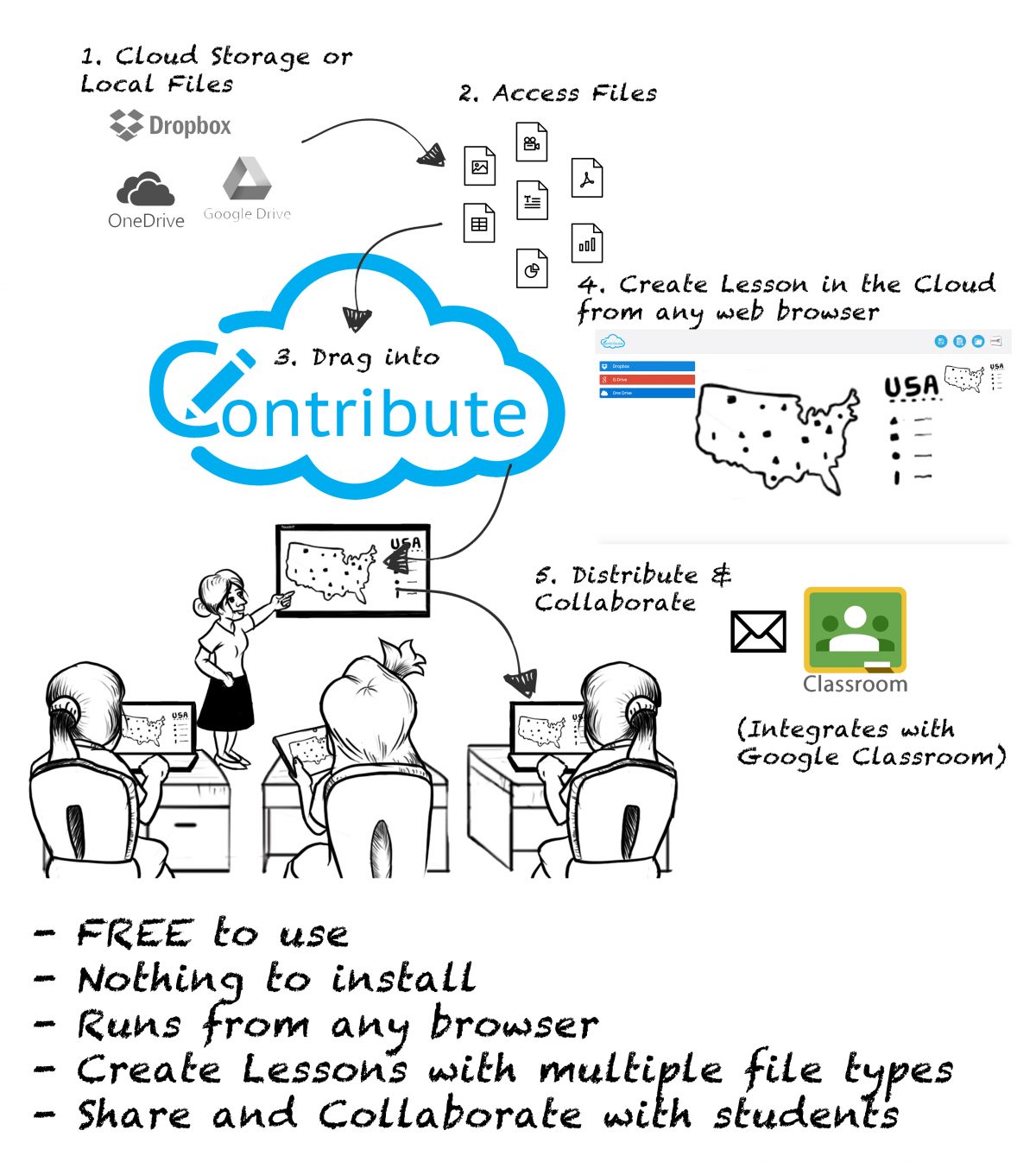 If this doesn't look like your classroom, start using Contribute Cloud today!