Development Timeline
Here's what we've done so far….

June, 2017
We send the 1.0 version of Contribute Cloud live!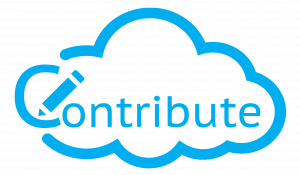 5th October 2017
Implemented some pretty cool video controls that are for both embedded videos as well as YouTube. Check out the full screen video switching; well worth a look.
Fixed a login but on Firefox, how we missed this one I don't know! All sorted now.
Video Streaming implementation has been improved too.
9th October 2017
Fixed a canvas size issue that would mean a student had a larger canvas than the teacher. The teacher is now able to Pan up to see anything under the screen.
7th December 2017
Well, we're finally here with the 1.1 release of Contribute Cloud! Yay! We've made some quite major updates to this release as well as fixing some bugs and we think you are going to love it.
Feature Updates
Local File Access – You are now able to access your local files if you are not a cloud storage user.
Image Gallery – we've a new live search image gallery so you can search and add images into your workbooks. There are over 1.5m searchable images in the gallery. This is a two-way process so both the presenter and the participants can send images backwards and forwards on the collaborative work area.
Upload Images – if you want to include an image from your own machine in a workbook you can do that in presentation mode. Using a phone or a tablet, you can also access the camera and your photo library too.
Group Chat – Group chat allows you to send messages and links to all your participants. Sharing our a web link has never been so easy to do! We think you are going to love this feature.
Layers – we've added layers for objects, annotations, shapes and images so you can send them all to the back or bring them to the front.
Save to iPad and iPhone – we are now able to save our lessons/presentations on iPhone and iPad.
We've added the Zoom In, Out and Pan features to the participants view
New Cover Page for PDF Downloads
New Categories for Google Docs, Sheets and Slide
New Slide Previews for Google Drive
Progress and loading bar added to the top of the page so you can see when the page is loading.
Bug Fixes
Eraser in participant mode has been fixed
Arrow has been fixed in participant mode
One page document views has been fixed. This was an issue where single page documents would not show.
Exit Full Screen for the participant has been fixed
Changing colors for some shapes has been fixed
Scrolling on the notifications Toolbar for multiple users
Smaller notifications have been added so that more display on the screen
Save to PDF on iPhone and iPad now opens in a new window so that it can be physically saved to your Cloud Storage or into the Files folder.
Varios CSS issues
29th January 2018
Quite a substantial update to the system.
Contribute Cast
We have now added the ability to cast your screen up to the front of class LED. Furthermore, it is not just the browser that is being cast, your whole screen is cast up to the LED.
Contribute Video
Contribute Video gives the teacher or presenter the ability to broadcast their audio and video over the cloud to remote participants. This opens up remote presentations and distance learning opportunities with the software.
6th February 2018
New UI for Contribute Cloud
We've launched our new UI for Contribute Cloud so our users have plenty of information about the product all in the same location.
9th March 2018
Some cool new features have been added in this release. Let's take a look at the changes.
User Interface – firstly, we have moved the Cast and the Chat windows into the notifications toolbar. Makes much more sense to have it here and takes up less space on the page.
Buttons
You are now able to select a button and then press on it again so that it de-selects that particular tool and defaults back to the cursor. This feature is available for all the buttons in Contribute Cloud.
Self Paced Mode and Forced Sync
We are now able to offer the students a self-paced option to browse through the slides, forwards and backwards at their own pace. If the teacher wants to have them look at what they are doing, they are able to press the Sync button and all participants will be brought back to the same screen as the teacher.
The student is able to see if they are not in sync with the teacher as their sync button will be red if they are not viewing the same screen as the teacher.
Control what students are able to see
We have added the ability to customise the view of the students. What this means is that the teacher can choose whether the students are in self paced mode or not.
Contribute Cast Extension Check
We've added a check when a student or participant joins a contribute cloud session to see if they have installed the plugin that we use for casting. If they have not, they are prompted to do so.
Pause Screen
Teachers are not able to pause the screens for students removing all the content and the tools. This is a way of stopping the students on their devices so they can listen to verbal instructions for example.
9th April 2018
Where did that month go! We've been busy with Contribute Cloud over the last few weeks and have some new cool features added to the software.
Student Save
Students are now able to save locally the work that they have done on a Contribute Cloud slide. For example, if a teacher delivered a workbook for them to complete, they can complete it and then save what they have done to their local machine. From the bottom of the page, simply click the save icon.
The screenshot is saved to your default download directory.
Lesson Recording for Teachers / Presenters
Teachers and presenters are now able to record their lessons to video. This will capture what is being shown on the screen so even if you leave your browser, you are able to record your screen. If you have a microphone connected, you can also record your voice. As soon as you click finish, the video is downloaded to you default download location in WEBM format. We chose this format as it is the smallest video size. This is the record icon and it turns red when recording.
Lesson / Presentation Creation – Add All
Creating our content is the most important thing for Contribute Cloud. What we have done is added a feature to speed this up. You can now select multiple files from your local or cloud storage drive, then with one click add them all to your workbooks. This makes things much quicker when you are creating large workbooks.
As with every build, we fix a few bugs here and there which we have done. Thanks for reading!
9th May 2018
It's coming into Peak Season now so we're pushing hard with the software to drive it forward.
Multi-Cast – Boom!
This is one of the updates that we have been waiting for; the addition of Multi-Cast to Contribute Cloud. Multi-Cast enables you to show all your student's or participant's screens on the LED at the same time. They are tiled in a scrollable window so you can move up and down the screens. If you want to have one student show in full screen, just click the enlarge button. Close the window and you are back to seeing all your student's or participant's screens on your TouchIT LED – this is a seriously cool feature.
We've also bug fixed some microphone issues that we had with participants joining that would send positive feedback through the speakers. We have added buttons on the student's/participant's screens to turn the MIC and Screen Casting on and off – you can find this in the notifications bar.
3rd July 2018
New Contribute Cast Chrome Plugin and Smart Notebook Viewer
We've added a new plugin into the Chrome Store to allow you to Cast and Multi-Cast with Contribute Cloud. This has been written and launched by us, TouchIT Technologies.
Please make sure you update your plugin as you will not be able to cast without it.
Smart Notebook Viewer
In order to breach the gap between for those customers looking to move over to Contribute Cloud from Smart Technologies' Notebook software, we've added the ability to view your Smart Notebook files directly in our software. They can be uploaded from your local computer, or your cloud drives just like you do with images, Pdfs etc now with Contribute Cloud.
We plan on adding more features to this viewer as we move forward.
9th April 2019 - Pagination and Workbooks Search
Just a small update this time to Cloud 2.0. This adds the ability to search your workbooks and also adds pagination for your workbooks too. This makes organising your files a little easier and finding the workbooks that you need is faster than ever!
26 April 2019 - Licensing
Given the increase in the popularity of the software, we've added the licensing feature to protect our users. In order to continue to use the software after the 15 day trial, you will need to enter the serial number of your TouchIT LED.
We also fixed some minor bugs in the software – enjoy!
June 20th - Cloud Storage
In addition to being able to use Dropbox and G Drive amongst others, we've incorporated our own Cloud Storage into Contribute Cloud. The reason that you may want to use this is that if your School or Organisation does not allow access to Cloud Storage or you want to separate access incase you stay logged in.
July 24th 2019 - Gamification comes to Cloud
We now support multi-zoned games within Contribute Cloud. Gameification of learning.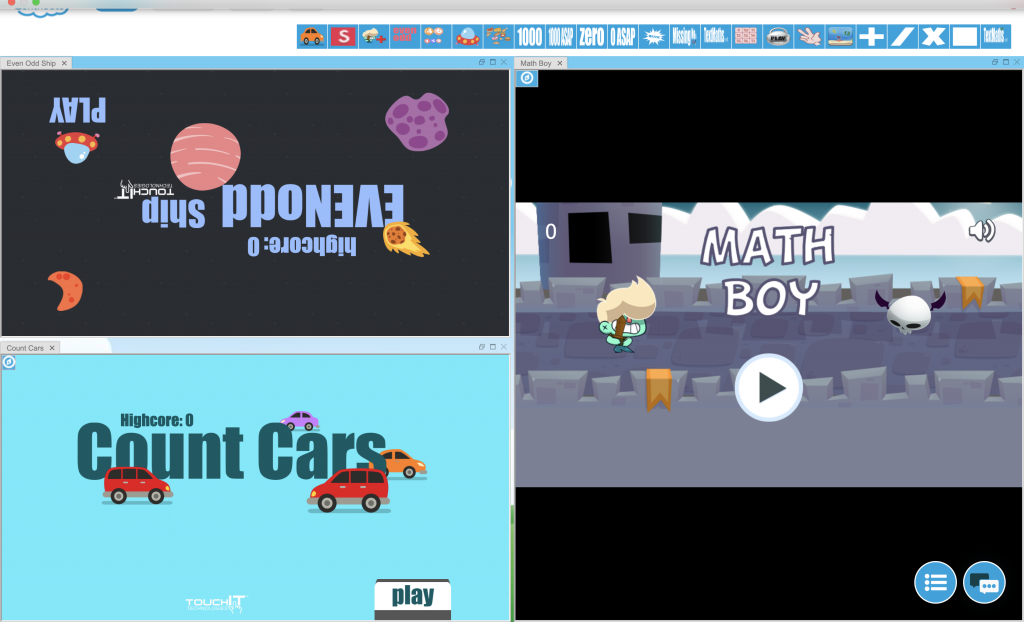 August 28 2019
Contribute Cloud Software Gets Collaborative Gamification Update and now has over 40 Educational Games included.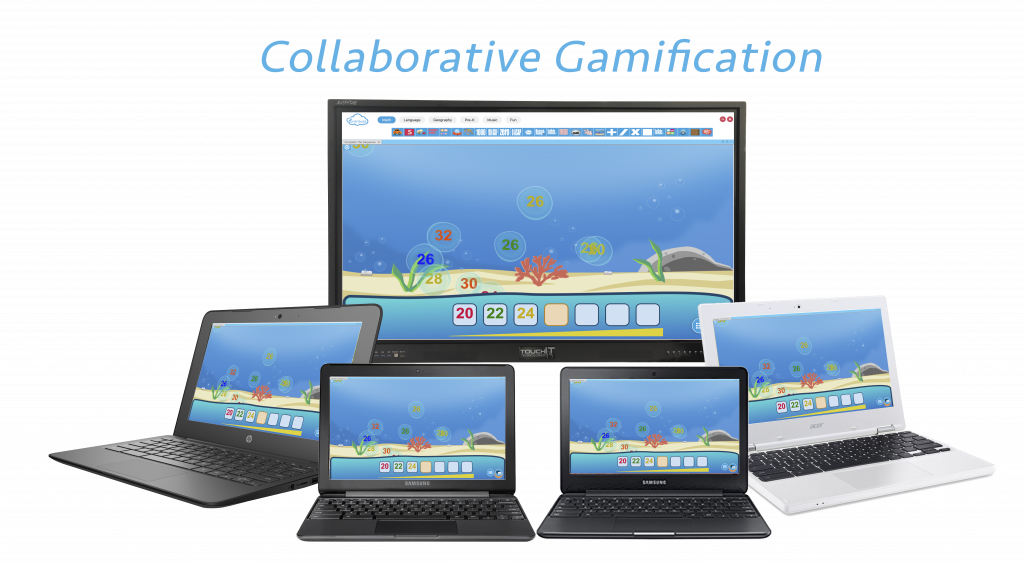 December 15 2019
Minor update and some bug fixes. Introduction of multi-page document now populating in multiple slides instead of inside a document.
Implementation of a Drag and Drop pagination inside of the editor. Now you can drop your files directly into the Editor without having to go through your drives or cloud storage.
Implementation of folders for storing your Workbooks.
January 15 2020
Introduction of Voting and Polling into Contribute Cloud.
Voting and Polling in Contribute Cloud enables you to create a set of questions in advance that you can pose to your audience. They are able to respond to these questions and the presenter or teacher can gather the results, display them in graphical form, share them with the participants/students as well as download them when they are done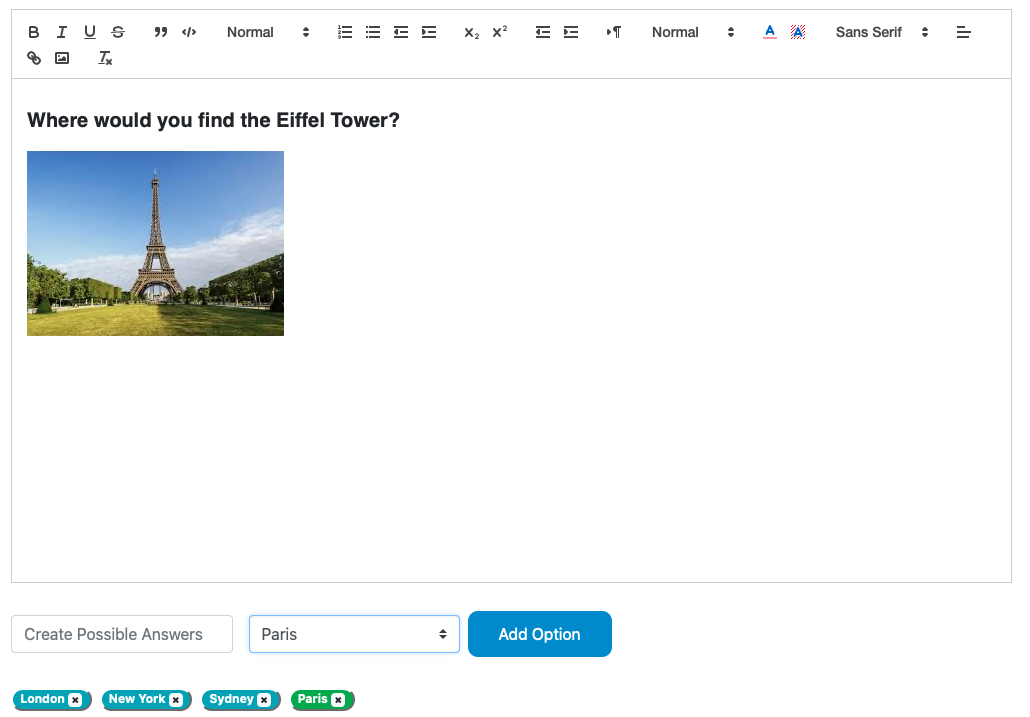 March 15 2020
Minor update and some bug fixes. New library used on the canvas so new implementation of some of the tools on the canvas.
Some general tidying up of the features.
April 21 2020
New Drag and Drop File uploader has been added to the Editor.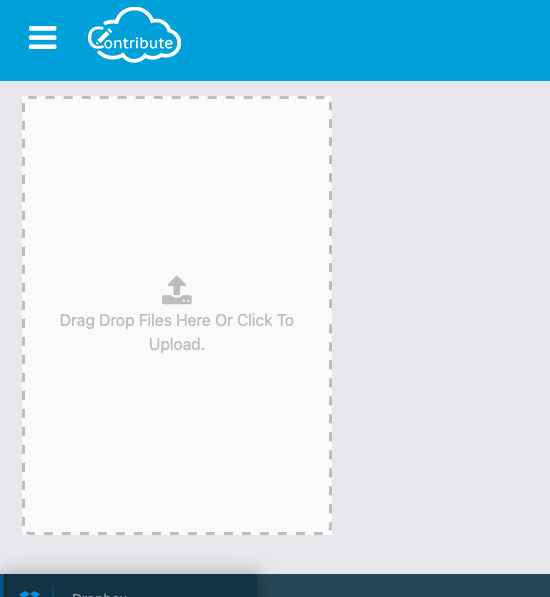 Nov 12 2020
A reorganization of the tool pallet and the way in which the sub menus for color and thickness have been changes following user feedback. There is a new sub menu on the tool pallet to minimize the amount of clicks needed to accomplish a color change.
Nov 19 2020
Minor update and a bug fix for slide navigation that was not functioning when the slide preview was used for navigation rather than the forward and backward arrows.
Dec 05 2020
New integration with Goole Drive has been added. This improved method of uploading files will be included with all methods of adding files. The major benefit is the multiple select of files from a Google Drive.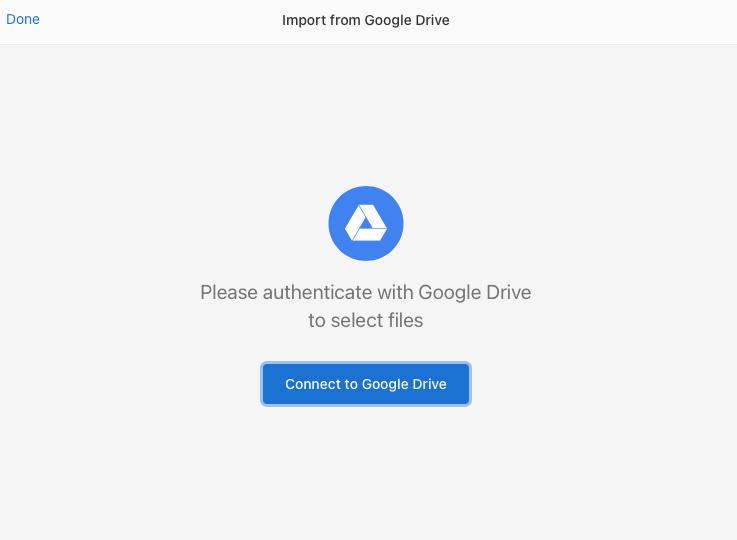 Jan 08 2021
UI Update – just cleaning things up for the new year. Happy New Year all!
Feb 11 2021
Minor update and some bug fixes. Changes included the handling of zoomed in events affecting annotations which were causing annotations to jump and not appear in the correct position.
November 9 2021
V3 BETA goes live on the site. Version 3 will be launched officially in January 2022 however we are making available a BETA for use on the website. Check it out!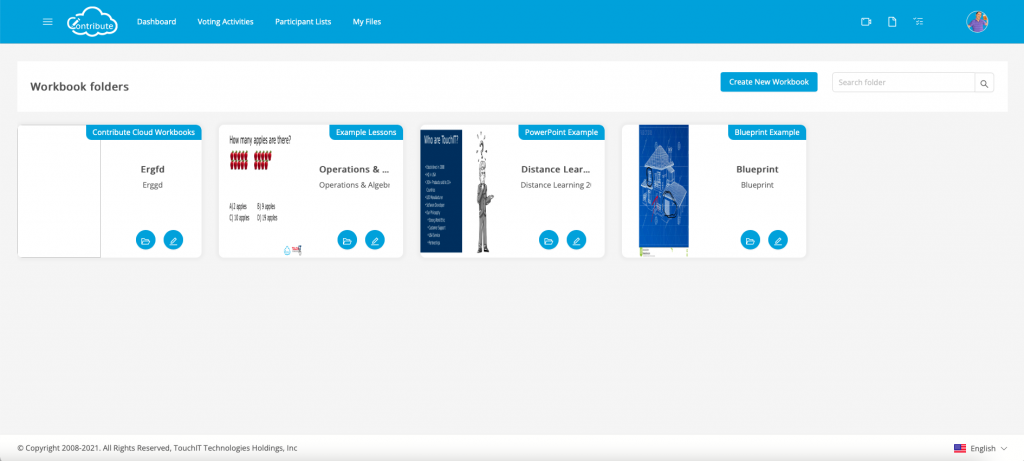 January 1 2022
V3 goes live on the site.  Check it out!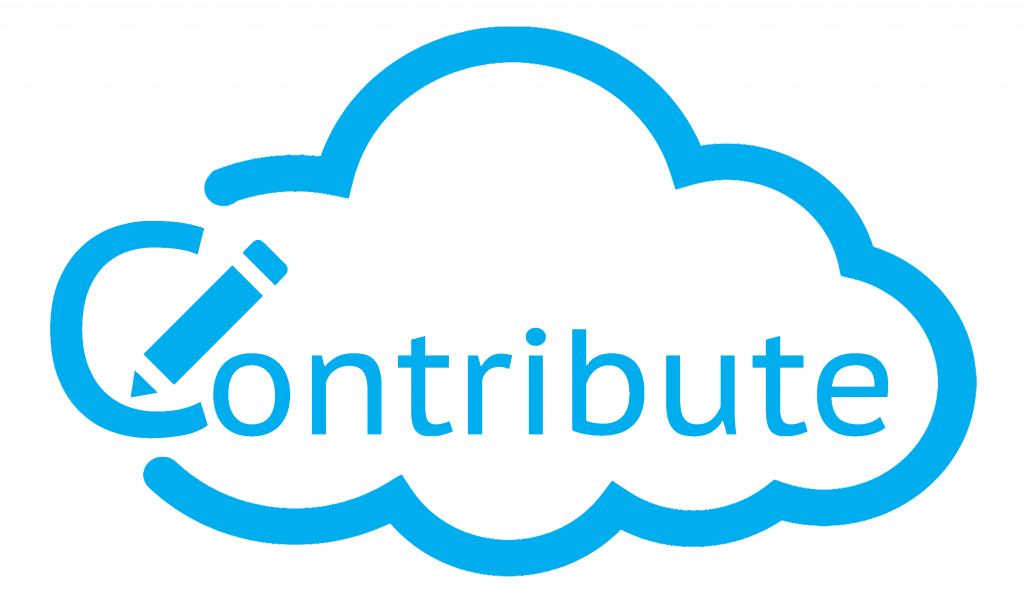 March 31 2022
A minor update to the software here. Some bug fixes and performance increases have been added. If you find any bugs or glitches, please do let us know. We're always happy to get them rectified as soon as possible!